---
March 13-15, 1998 Dave Ryan, Wilf Leblanc and myself embark on my most challenging ski-mountaineering effort to date:
The Garibaldi Neve Traverse
in white-out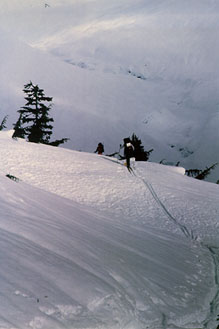 Heading toward the Opal-cone after departing the Elfin Lakes Shelter
---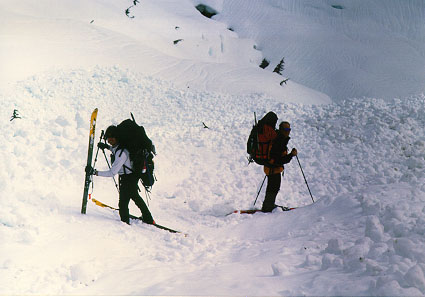 The most difficult technical part of the trip: navigating through a hardened avalanche path.
---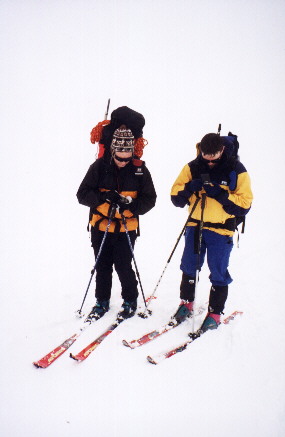 Here is Dave and I staring at our Weapons of Navigation. Wilf thankfully wielded a GPS unit.
The surrounding scenery was our common enemy.
---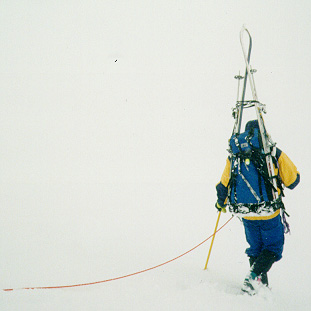 Next morning, same thing... we roped up to navigate through the crevasses. Moments later I begin post-holing thigh deep; we re-donned our skis and did the glacier blind and on boards.
---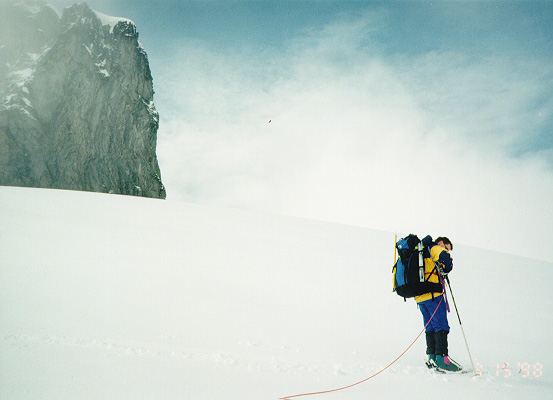 Of course, just as we got through the crevassed section, it cleared up! A fine time to un-rope.
---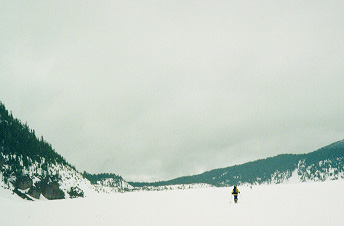 The 5km trudge across Garibaldi lake was a blast!!!
---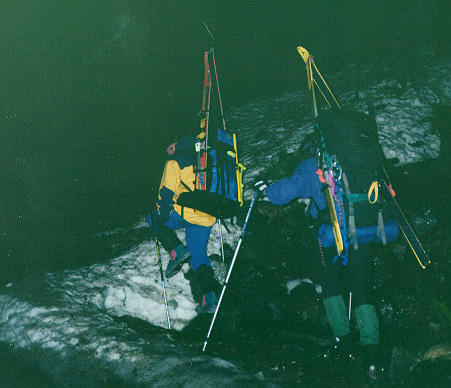 The epic continued into the night after skiing the 9km of switch backs down the Black Tusk Trail, the last couple Ks on foot over rock, packed snow, and ice, with headlamps.
---
Return to Gord's Climbing Page
---
Last updated: 20 Oct 1998
Copyright © 1998 Gordon Schryer.
E-mail: grs@earthling.net.